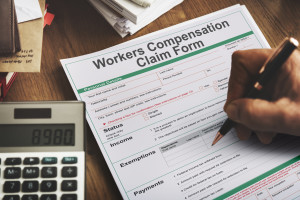 To minimize risks and mitigate loss, employers always hire the most productive employees and keep the workers' insurance premiums low. For this reason, many employers are hesitant to hire new employees who pose higher risks in the future. These concerns are valid from the  employer's perspective but there is a limit in what they can do to determine employee risks for claiming for compensation in advance. It is illegal to ask about past workers' compensation claims or include such claims in the employee background check.
The federal Americans with Disabilities Act (ADA) was established in 1990 to govern discrimination against disabled individuals, including unfair treatment and lack of accommodation in the workplace. The Equal Employment Opportunity Commission (EEOC) has been regulating and responding to unequal and unfair treatment in the workplace since 1965. The EEOC includes disabilities in its list of categories protected from discrimination by federal law.
Employers often want to find out prospective employees' claims for injury at work in the past because those claims can indicate current disability or future risks associated with the employee. However, finding out about this past will run afoul of the ADA and EEOC regulation. And this leaves the employers vulnerable to law suits.
Moreover, the federal law is a mean to protect the employees as well. Many workers are astounded when their workers' compensation claim is denied or pays them much less than what they should get. This disappointment comes from lack of information about how states regulate the workers' compensation system and how the employers strategically take advantages of the system. Sometimes employees accept unfair and questionable compensation out of fear that their employer may retaliate or provide bed record for future jobs.
Nonetheless, a workers' compensation claim for injury at work is every American's right under the federal law. The employees have the right to exercise their legal rights when a claim is denied. Knowing that a workers' compensation claim will not affect any future employment keeps the workers open and honest with employers before an injury becomes more severe.
So if you or a family member have been hurt at work and have any issues with promptly receiving medical treatment, call Poirier Law today for help and for a free consultation. The Poirier Law Firm has represented injured workers for over 16 years. You deserve to have a zealous advocate in your corner!